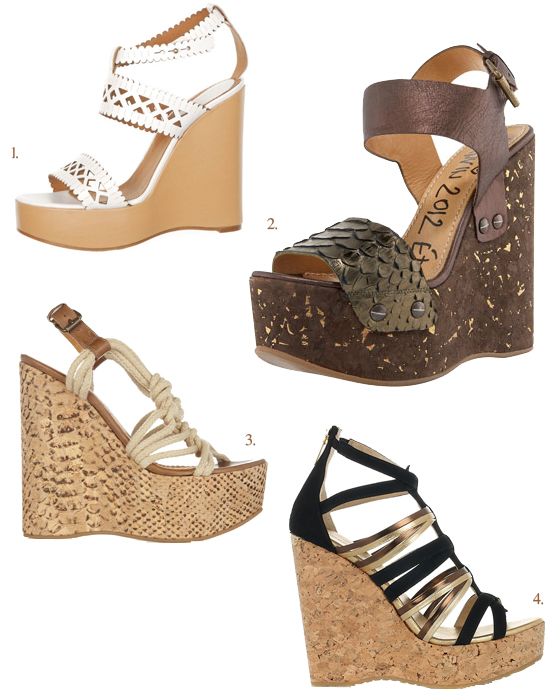 I'm not the tallest girl in the world so of course I have an obsession with wedges…not only do they make my legs magically appear longer, but they are also the most comfortable way to add height.   I could walk, dance, jog…(ok, maybe not jog) in them all day long.  These are just a few of my favorites out there right now.  Follow my "Shoe Love" board on pinterest to keep up.
1.  
Chloe  //  via   Nordstrom  $595
2.  
Lanvin  //  via  Bergdorf Goodman  $1193
3.  
Lanvin  //  via  Net-a-Porter  $1190
4.  
Jimmy Choo // via  Net-a-Porter  $595
Tags: Chloe, jimmy choo, Lanvin, neutral, shoes, spring, Summer, wedge